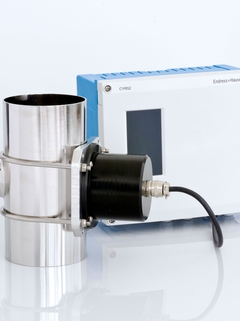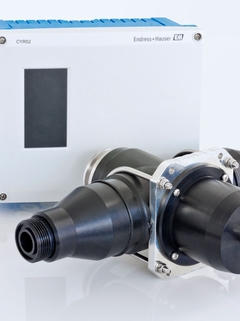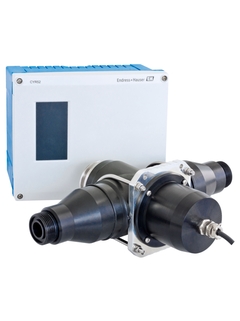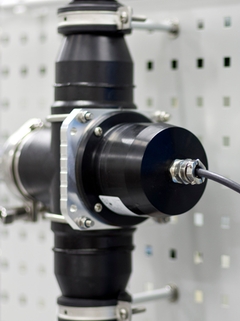 Field of application
The CYR52 ultrasonic cleaning system removes surface contamination and air bubbles from your Turbimax CUS52D turbidity sensor facilitating reliable, automated and unattended turbidity measurement. What's more, you can plan your service intervals to optimize your maintenance strategy. CYR52 offers non-contact cleaning without process interference making it a great choice for hygienic applications.
The CYR52 ultrasonic system provides automated cleaning of Turbimax CUS52D turbidity sensors in:
Drinking and process water:
- All measuring points from inlet to outlet of water plants
- Abstraction and raw water control
- All quality control points in water production

Wastewater treatment plants:
- Reuse of outlet water

Utilities of all industries:
- All measuring points from inlet to outlet of water production
- All measuring points in distribution networks
Benefits
Allows unattended operation of your turbidity measuring points – also in hygienic processes.

The ultrasonic method offers reliable non-contact cleaning of your inline sensors for uninterrupted operation.

Easy installation: just clamp the actuator on the pipe and connect it with the generator and a Liquiline transmitter – done!

Simple operation: just program the cleaning loop once and it's done!

Suitable for pipes and flow assemblies.
Success stories
Monitoring biological parameters in wastewater

Examination of wastewater, using the Liquistation CSF48 and the Liquiport CSP48 mobile, can provide valuable information about the occurrence of Covid 19 infections in a specific area

High-quality sugar and no bittersweet surprise

To protect consumers, high quality standards apply in the food industry. Sugar quality must be measured by ICUMSA. This measurement is expensive and time consuming. With the OUSAF22 color sensor it is possible to measure the ICUMSA color value.

TOCeq measurement in wastewater treatment

TOC measurements are often performed using analyzers that require expensive reagents. The CAS51D enables the plant operators to comply with WHO requirements and guarantees tight measurement intervals.

Liquid analysis in LNG trains

The various process steps in a gas liquefaction plant must comply with different limit values. Our products are ideally suited for these processes.
Simple products

Easy to select, install and operate
Technical excellence
Simplicity
Standard products

Reliable, robust and low-maintenance
Technical excellence
Simplicity
High-end products

Highly functional and convenient
Technical excellence
Simplicity
Specialized products

Designed for demanding applications
Technical excellence
Simplicity
FLEX selections
Technical excellence
Simplicity

Fundamental selection

Meet your basic measurement needs

Technical excellence

Simplicity

Lean selection

Handle your core processes easily

Technical excellence

Simplicity

Extended selection

Optimize your processes with innovative technologies

Technical excellence

Simplicity

Xpert selection

Master your most challenging applications

Technical excellence

Simplicity