Alternatives to old mechanical devices
Modernizing outdated measurement technology helps prevent production shutdowns
When mechanical measurement devices are outdated, time and costs for maintaining them can soar quickly. In addition, imperfections of old instruments can lead to unexpected production shutdowns resulting in financial losses as well as reduced reliability and safety. Investing in new technologies in your chemical plant pays off fast and helps you reach the next level of productivity.
Our Offering
We help obtain your targets, such as attaining peak performance with reduced operational costs no matter which process or application. With our technologies we provide you with accurate data and reduced maintenance efforts, resulting in reduced downtime during calibration and proof testing. Our global service and sales forces are located in your region and ensure that you get the complete support needed, from choosing the right sensor through to maintenance concepts. We offer you:
Safe in-process cleaning and calibration as well as self-diagnostics and effortless proof testing with integrated Heartbeat technology

Advanced diagnostics for unplanned shut down prevention

Mobile data availability directly in the field with RFID tags for fast access to asset information

Unified platforms in transmitters which support your reliable centered maintenance approach

Best-fit instruments with intrinsic safety & high accuracy providing reliable data and safety to the process
What you can do
Click through these process maps and learn in how you can reduce maintenance costs!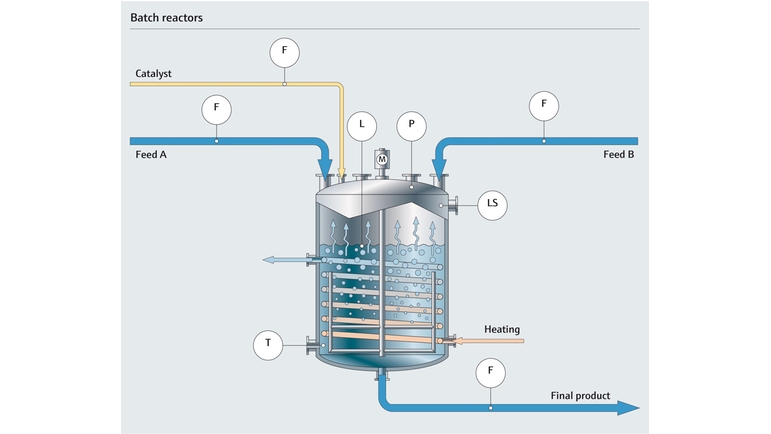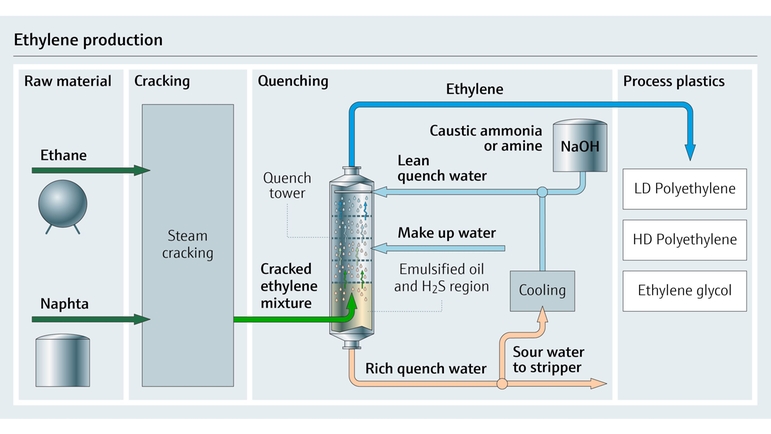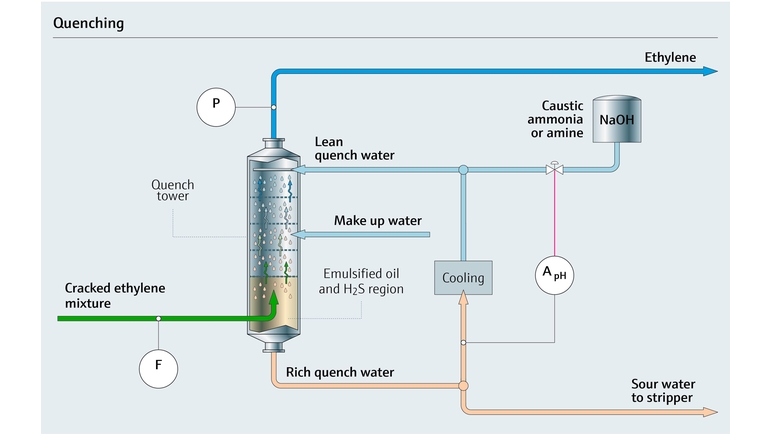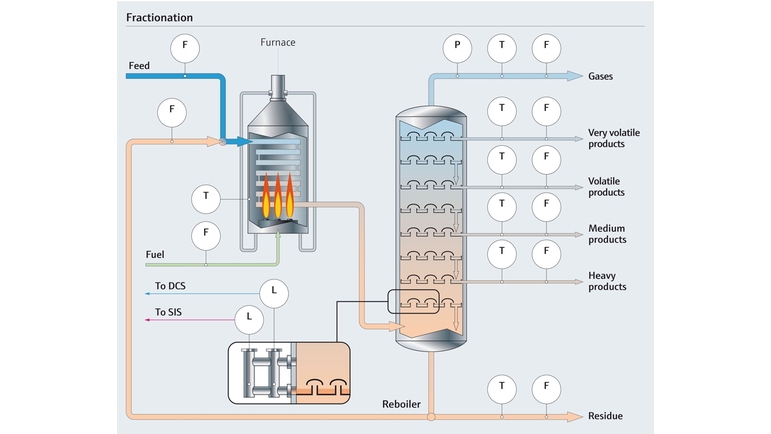 Processes and applications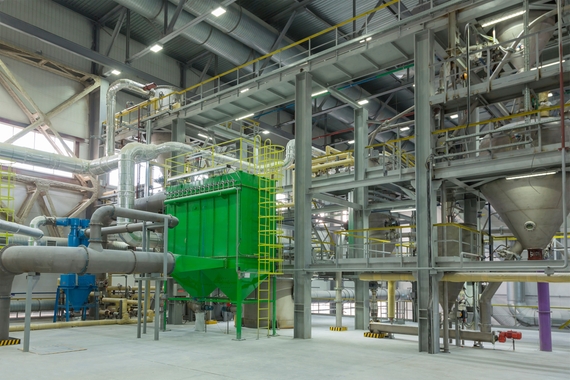 Strengthen technology leadership for optimized performance
Attaining peak performance in your process with reduced operational costs can be crucial for your daily business. Along with that your goal is to achieve pure product quality according to your customer's demand. Reliable and accurate data is essential for reaching this goal. The exchange of old mechanical measuring devices pushes you to the next level. We are trusted experts by your side.
Fighting the challenges of high viscosity of polymers
Viscosity is an important fluid property and a crucial parameter in your polymerization process control. As a variable, you can use it for monitoring your product quality. When using old devices with outdated technology, a high frequency of filter cleaning is needed to prevent your device from getting clogged and shutting down production. When you replace an old mechanical device with a Coriolis Promass I flowmeter, you benefit from:
No filter required – this saves you not only cost and time in maintenance but also assures a safe and smooth process

In-line multivariable measurement of flow, density, temperature & viscosity covered with only one measuring point helps you optimize product quality

Low pressure drop thanks to straight single-tube design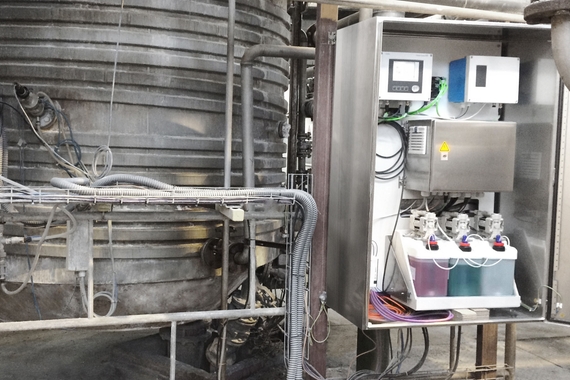 Outstanding lifetime with automated pH measurement
In Olefin quenching pH measurement of the contaminated quench water on regular intervals can go a long way in helping you prevent fouling in the bottom of the tower. This requires cleaning of the sensor at least every other day, which takes up a great deal of effort in terms of time and people. If you do not follow these cleaning intervals, the sensor needs to be replaced after two weeks. Our Liquiline CDC90 extends the lifetime of your sensor by more than 30 times.
Time savings - thanks to in-process cleaning and calibration with no electrode removal necessary

Efficiency - thanks to self-diagnostic systems like sensor conditioning checks

Safety for people and the process - thanks to no handling of contaminated water needed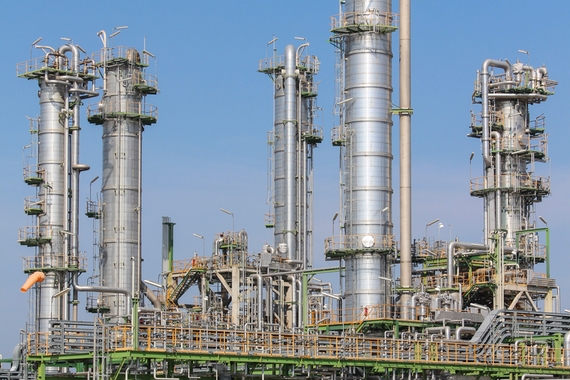 Prevent unplanned shutdowns of your Olefin fractionation
Maintenance and safety are your challenges as the application temperature rises. Using old magnetic level gauge devices in high temperature environments reduce safety and results in unreliable measurement. Additionally, if the temperature gets too high you will experience an unplanned shutdown. With our Levelflex guided wave radar we effectively help keep your fractionation under control.
Continuous & reliable level measurement based on the Time-of-flight principle in high temperature conditions

Use second unit connected to the Safety Instrumented System (SIS) to ensure safety function

No false trips which create the risk of a stuck device that would result in an unplanned shutdown
Meet our expert
Our Endress+Hauser experts have decades of industry experience and a detailed understanding of your manufacturing processes. This knowledge enables them to help you modernize your plant and reach the next level of productivity. That's why we at Endress+Hauser call ourselves the people for process automation - meet Gustavo Stasiejko, one of those people.
Benefits
With 60+ years of application know-how in chemical industries, we stand for a long-lasting relationship with our customers. With your benefits in mind we make sure you get the necessary support, from choosing the right sensor through to maintenance concepts. The basis for your success is our global service and sales forces located in your region and who are trusted experts by your side.
13,000

employees worldwide

up to € 130,000

cost saving per year in maintenance of your pH electrode, when using our Liquiline automated cleaning & calibration system, considering 10 measuring points in your plant

650,000+

Coriolis flowmeters successfully installed