Radiometric measurement
Gamma Modulator FHG65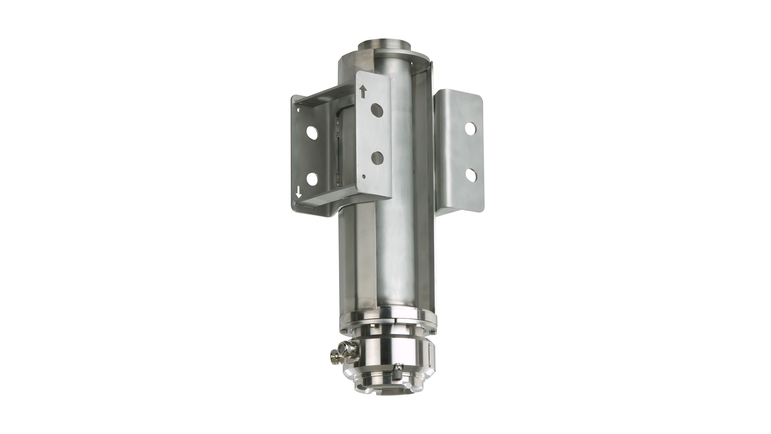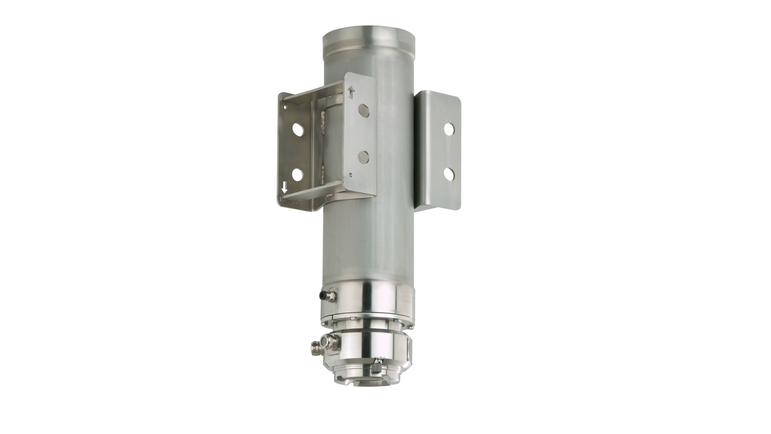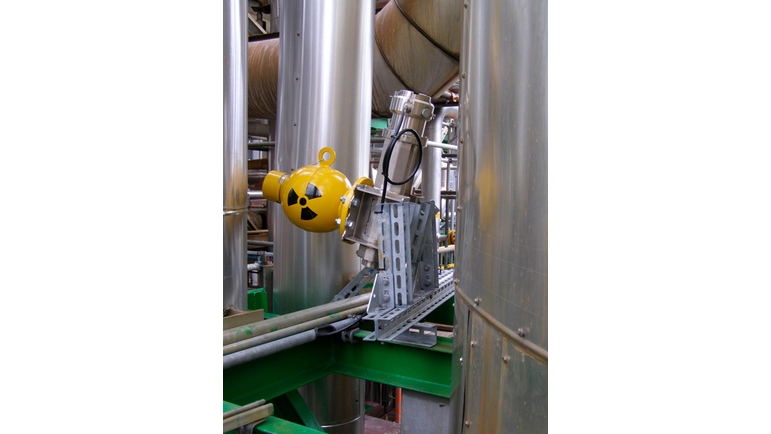 Effective suppression of background radiation and extraneous radiation at the Gammapilot FMG60
The Gamma Modulator FHG65 is made for effective suppression of background and extraneous radiation (e. g. from non-destructive materials testing). The Gammapilot FMG60 can separate useful signals from interference radiation by its modulated radiation. This enables continuing measurements which increase plant availability and reliability.
Quick selection
Choose from our suggested options
Individual configuration
Continue your selection from all possible options
Benefits

Unhindered measurement with Gammapilot FMG60 in the event of interference radiation from non-destructive material testing up to 50μSv/h or fluctuating background radiation

Highest system safety thanks to safe measuring signals

Continuing measurements...
Field of application

Improving the measurement results of radioactive measurement through the effective suppression of background radiation and extraneous radiation (e.g. from non-destructive material testing) at the Gammapilot FMG60.

Temperature: No limitation (non-...
Documents / Manuals / Software
Accessories / Spare parts
Nr

20

Order code

71071829

Cover FHG65, 304, gasket

Material: 304. O-ring 91.67x3.53 FKM. Usage: FHG65.

Nr

21

Order code

71071830

O-ring 91.67x3.53 FKM, 5 pieces

Gasket cover. Usage: FHG65.

Nr

70

Order code

71071848

Fixing cooling tube FMG60/FHG65

Consists of: 2x flat ring 316. 6x hexagon screw M6x20 (FHG65). 6x cylinder head screw M6x20 (FMG60). O-ring 91.67x3.53 FKM. Usage: FHG65, FMG60.
13.05.2020 - 15.05.2020

Learn about the innovative ways we are meeting the challenges of the Oil and Gas industry and support our customers and business partners. Meet us at OGU 2020!

22.06.2020 - 26.06.2020

With the help of actual hands-on tasks you will learn how PROFIBUS fieldbus technology works in detail. At the end of the course you will be able to design and commission a PROFIBUS fieldbus network.